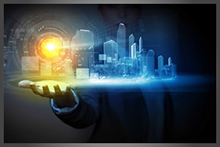 The didactic training in non-verbal analog communication allows immediate knowledge of the techniques faster and more pragmatic to face any situation in business, sales, management, and personnel management.

Discover our courses, seminars and conferences on DVD. Or give yourself a book on paper or ebook.
All products can be purchased directly online!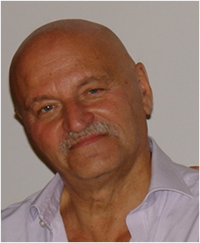 Stefano Benemeglio was born in Rome on 26th September 1945. Psychologist, hypnologist researcher and professor of Dynamic Hypnosis ® and Analogic Communication, he started his research on human behaviour in the 60's.
In 1978 he founded CID-CNV, the Centre of Dynamic Hypnosis and non-verbal communication, born as an institute of research and experimentation.
Between '80-'90 he defined the fundamentals of Analogic Psychology, a discipline that studies the laws that rule the emotional human behavior, explaining, through more

The word is only one of the tools we use to communicate with our fellow men, in percentage terms represents only a small component of the global language which is instead built on a diverse and varied range of ways of expression through which man projects messages and emotions of all kinds, and often even the word doers up to replace the power.

The CID CNV Institute of Analogic Psychology and Dynamic Hypnosis is a free association of scientific and cultural non-profit. It was founded in Rome in 1978 by Stefano Benemeglio, father of Analogic Psychology, psycologist, researcher and person interested in human behaviour.

The Analogic Master Coach is an expert of analogic communication, interpreter of ​​emotional languages and trainer with teaching license, in groups or individual.

---
Download free e-book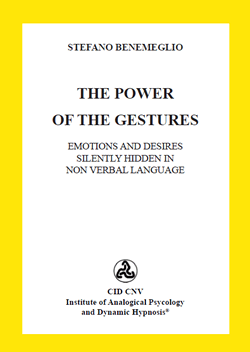 ---
Follow us!
---
Enjoy our newsletter
---